CONCEPT "FORWARD MOMENTUM"
BRAND IDENTITY SAMPLES - OOH + DIGITAL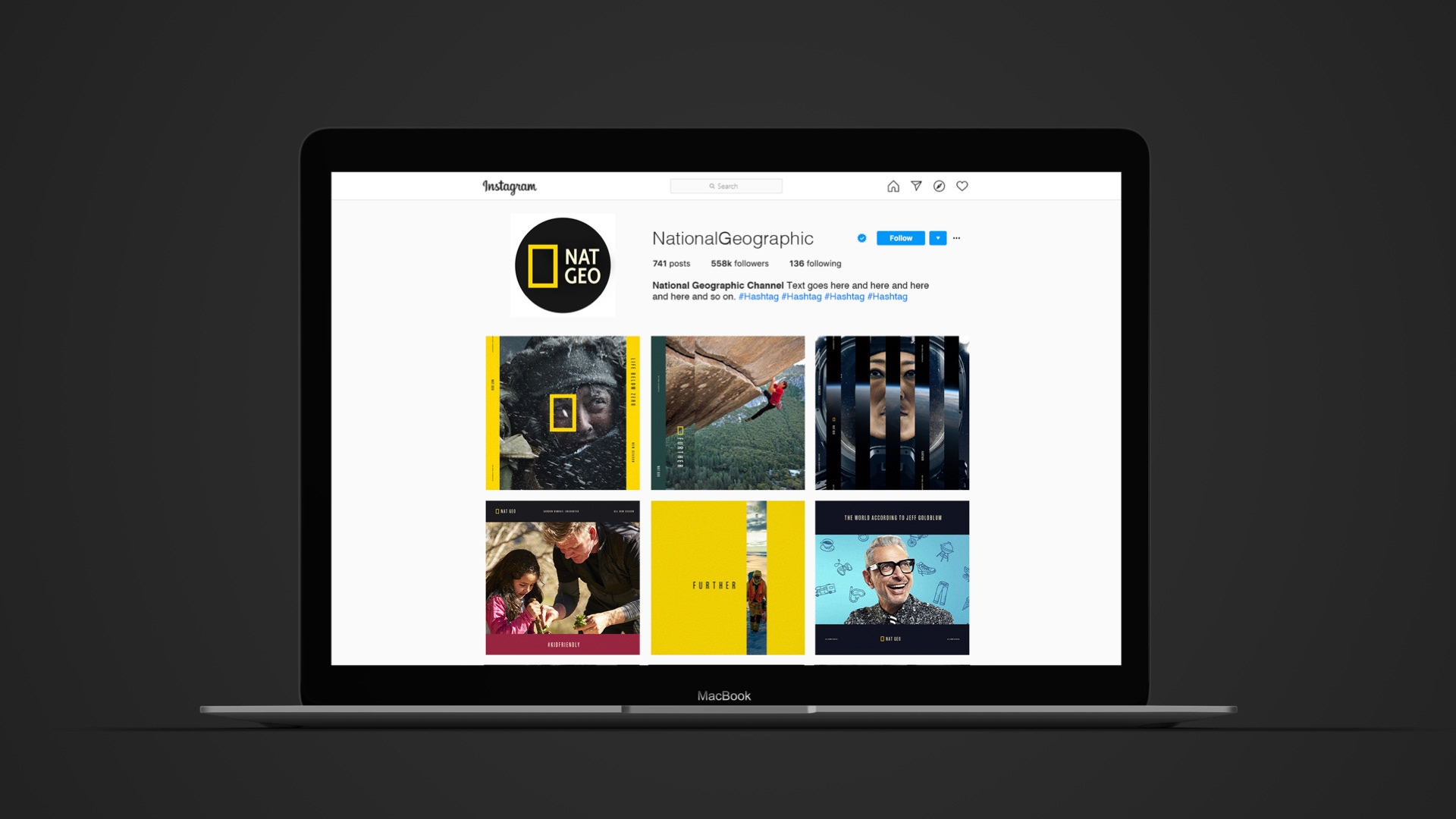 SAMPLE PROMO PACKAGE - "DRAIN THE OCEANS"
SAMPLE PROMO PACKAGE - "LIFE BELOW ZERO"
SAMPLE PROMO PACKAGE - "MARS"
SAMPLE PROMO PACKAGE - "GENIUS"
LOGO EXPLORATION
As part of the rebrand, Nat Geo was interested in seeing what could be done to refine or evolve the logo. We looked at ways to establish a responsive logo system to work across today's broad range of communication channels.
ANATOMY OF A BRAND IDENTITY
The proposal included a comprehensive break down of the key design signatures for the new identity. Everything from the adaptive color system to the content tiering system was included to demonstrate how the concept could be implemented across deliverables, and work together as a cohesive system.